Ever since we are with a glass of wine in hand, the interest in discovering the magnificent world of wine has arisen; from the moment the bottle is presented to us, we observe it while it is opened, poured, we notice many things that for the sector's employees are routine but which for many until now were only simple actions!
Well the time has come to understand why and how these actions take place and the Colsereno Agricultural Company offers the opportunity to visit its organic vineyards, to then discover our suggestive cellar obtained from historic buildings renovated with attention to detail and preserving the historical characteristics. , finally, taste their products.
If all this stimulates your hearts, then ask for information by email or book directly from our site, in this way you will live an experience in contact with nature and you will rediscover the simple and genuine values of peasant life.
Furthermore, a tasting of our wines can also become an excellent opportunity for a relaxing stay in our Wine Resort Colsereno where you can relax and deepen all the dynamics of our family business.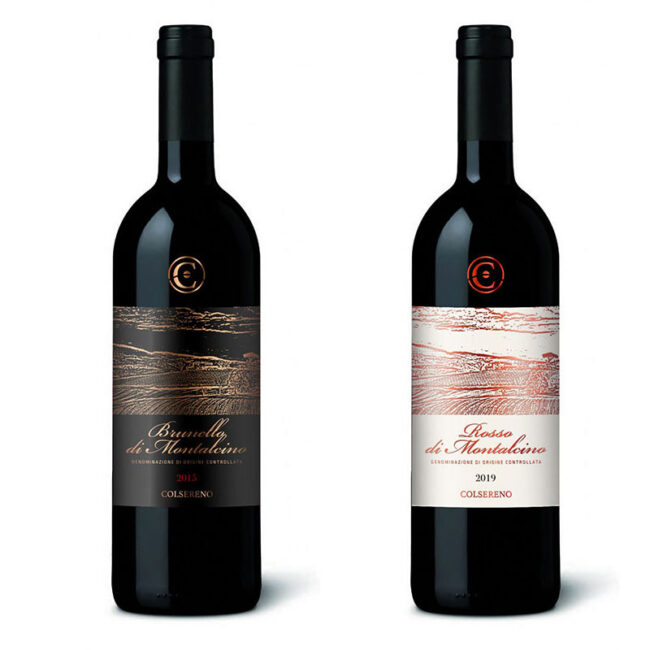 Discovering the secrets of the production of our fine wines.
The experience of the visit to the cellar will take place in absolute serenity and without risk to the health of guests and operators.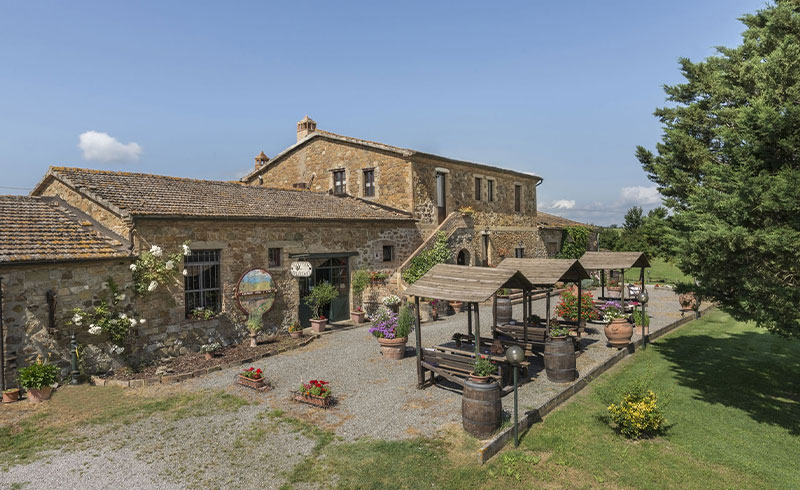 Our guests are guided through a walk in our vineyards, with a unique look at the management of an organic farm. This is followed by a tour of the winery, and in conclusion a guided tasting of our wines, including the famous Brunello di Montalcino.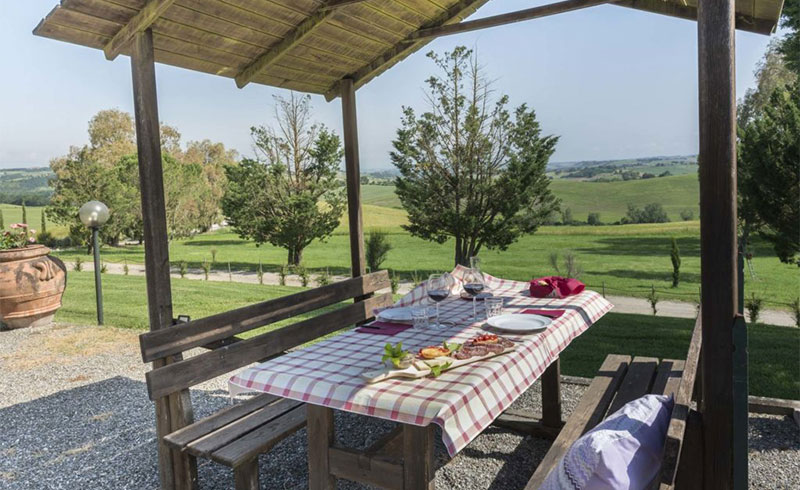 Complete tour with platter
Walk in our vineyards with explanation of the various agronomic phases. Visit to the cellar, and tasting of our fine wines accompanied by a platter of typical Tuscan cold cuts and cheeses.


Picnic in the organic vineyards of Brunello di Montalcino
If you want to spend a different afternoon, in the setting of one of the most beautiful landscapes of the Val D'Orcia, a UNESCO heritage site, book one of our picnic baskets. You will discover the place where Colsereno wines originate. You will spend time in our vineyards lulled by the rustle of the leaves moved by the wind, tasting your basket.
You can choose the wine for your basket yourself, from a selection that includes Brunello di Montalcino and Il Rosso di Montalcino.
In the Backet you will find
A bottle of water
Plates and cutlery
Raw ham, salami, capocollo
Mixed Pecorino di Pienza
Bread
Jam and honey to combine with Pecorino di Pienza
Sweet of home
Basket Cutting Board 15€
Includes basket with dishes excluding wines
Backet Rosso 25€
Includes basket with dishes + Rosso di Montalcino DOC
Brunello basket 35€
Includes basket with dishes + Bottle of Brunello DOCG
Basket collection from 4 to 7 pm.